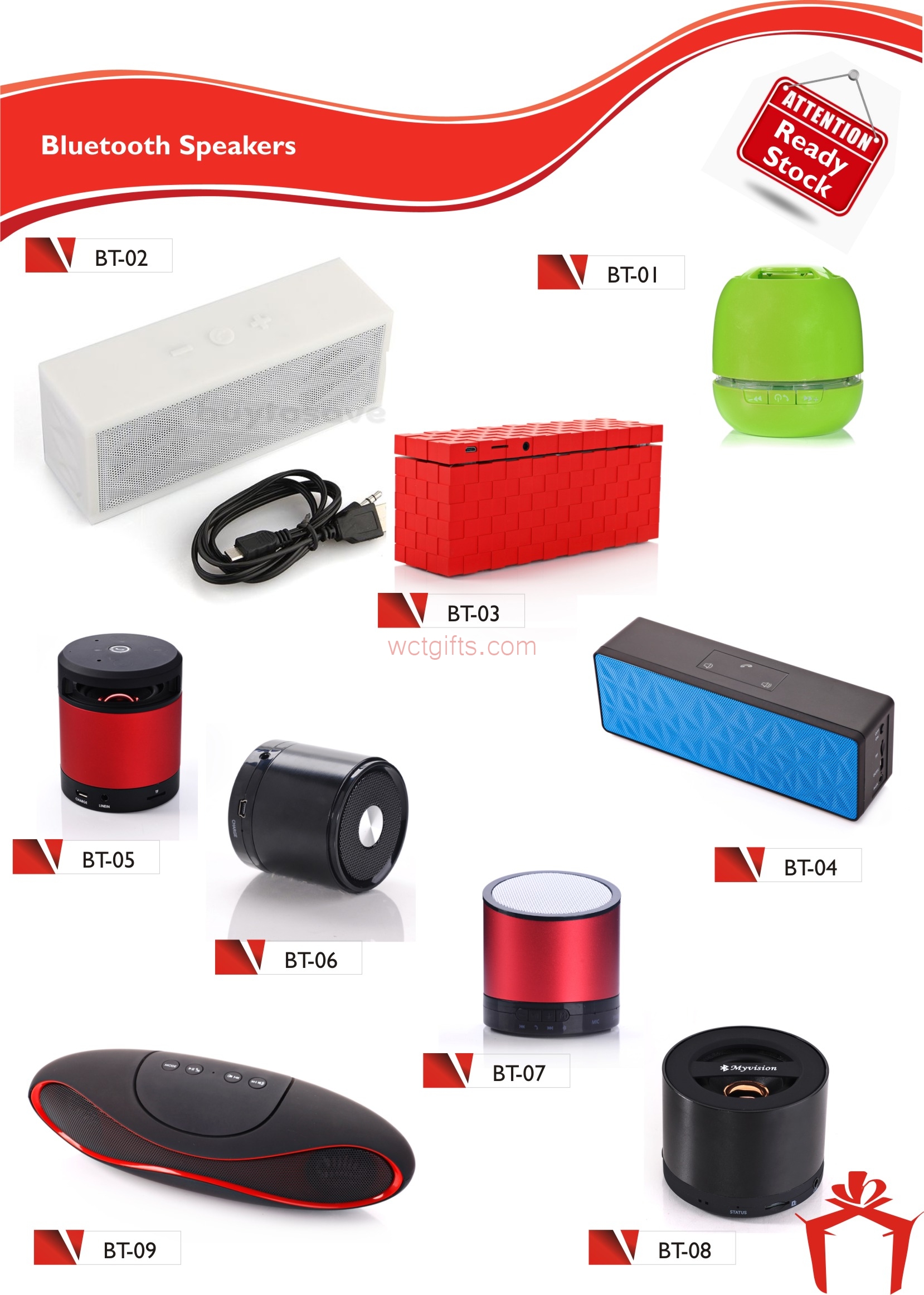 When it comes to mobile entertainment, Bluetooth speaker is one of the best choices for you. Letting you enjoy your favorite tunes or radio programs anywhere you want, Bluetooth speaker is popular as one of the best modes of wireless listening. It is the easiest way for hands-free conversation while driving your car or cooking in the kitchen without having to install complicated software or messy wires.

Available in various sizes and capacity, Bluetooth speakers are very useful electronic devices that have been gaining popularity due to their portability and convenience of use. By connecting your mobile or tab to a Bluetooth speaker, you can enjoy your favorite music anywhere you want to.

Advantages of Bluetooth speaker

• Bluetooth speaker is portable and lightweight; you can take it with you anywhere you want to.

• You can connect Bluetooth speakers to devices like smartphone, tablet, etc. without any additional wire.

• You can enjoy high-quality audio without having to use messy wires.

• You can talk on the cell phone while driving without having to deal with complicated speaker configurations.

Features:
• Easy operation
• Great sound quality
• Sleek and compact design
• Water-resistant
• Compatible with a wide range of devices

Considerations in selecting Bluetooth speakers
The quality of speakers varies greatly depending on the model. While high-end models offer great quality sound, cheaply made ones can deliver distorted audio. Other important characteristics of good wireless Bluetooth speakers include.

• Compatibility: It should be capable of connecting to a wide range of devices.

• Portability: A Bluetooth speaker should be compact and lightweight enough to move from location to location.

• Style: Speakers should be aesthetically appealing and stylish.

From battery-powered mini speakers to waterproof cylindrical ones, Bluetooth speakers are available in many designs and with various striking features. The highly acclaimed suppliers of Bluetooth speakers in UAE offer a wide range of wireless speakers across the globe, which are appreciated by the patrons for awesome sound quality, sturdy construction, great appearance, amazing features, and reasonable price range.

Their offered range of Bluetooth speakers feature compact designs and are compatible with a wide number of devices. Available along with a USB port for easy connectivity, the Bluetooth speakers can operate within the maximum distance of 10 meters. Following are some of the other factors that the Bluetooth speaker suppliers in UAE keep in mind to accomplish a high level of patron trust.

• Their offered products are manufactured in compliance with the pre-defined industry norms to ensure flawless quality.

• They always check every batch of their product on strict quality grounds before finally sending them to the marketplace.

• Their offered range of Bluetooth speakers is always priced at decent cost-effective rates.

• With the help of a wide distribution network and transportation system, the suppliers always ensure blazing fast and damage-free delivery of their products.

• From pocket speakers, car Bluetooth speakers, trolley speakers to water-resistant mini speakers, the suppliers have a wide assortment of wireless speakers to suit the need of every buyer.

Letting you enjoy your favorite music anywhere you want, the wireless Bluetooth speakers have become a hot favorite of people of all ages.
This entry was posted on July, 26, 2019 at 15 : 03 pm and is filed under Bluetooth Speakers. You can follow any responses to this entry through the RSS 2.0 feed. You can leave a response from your own site.